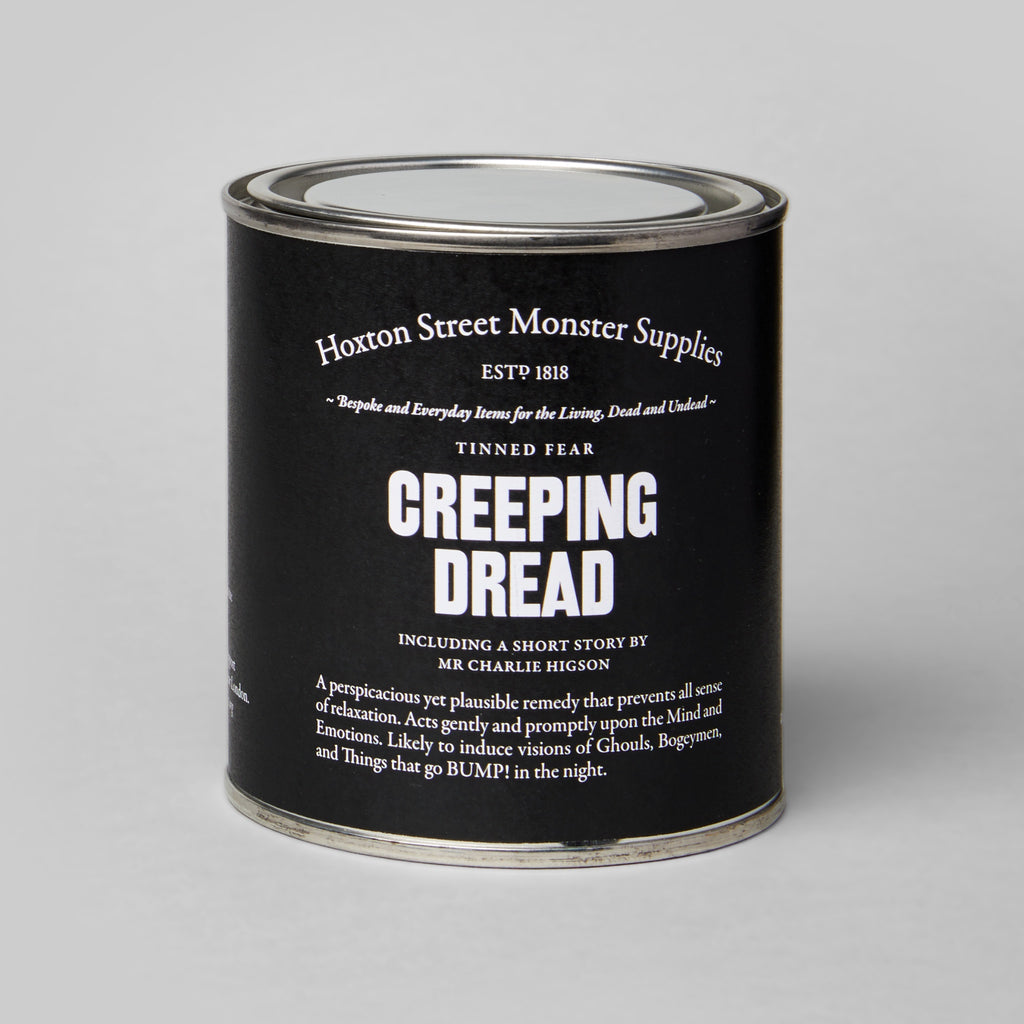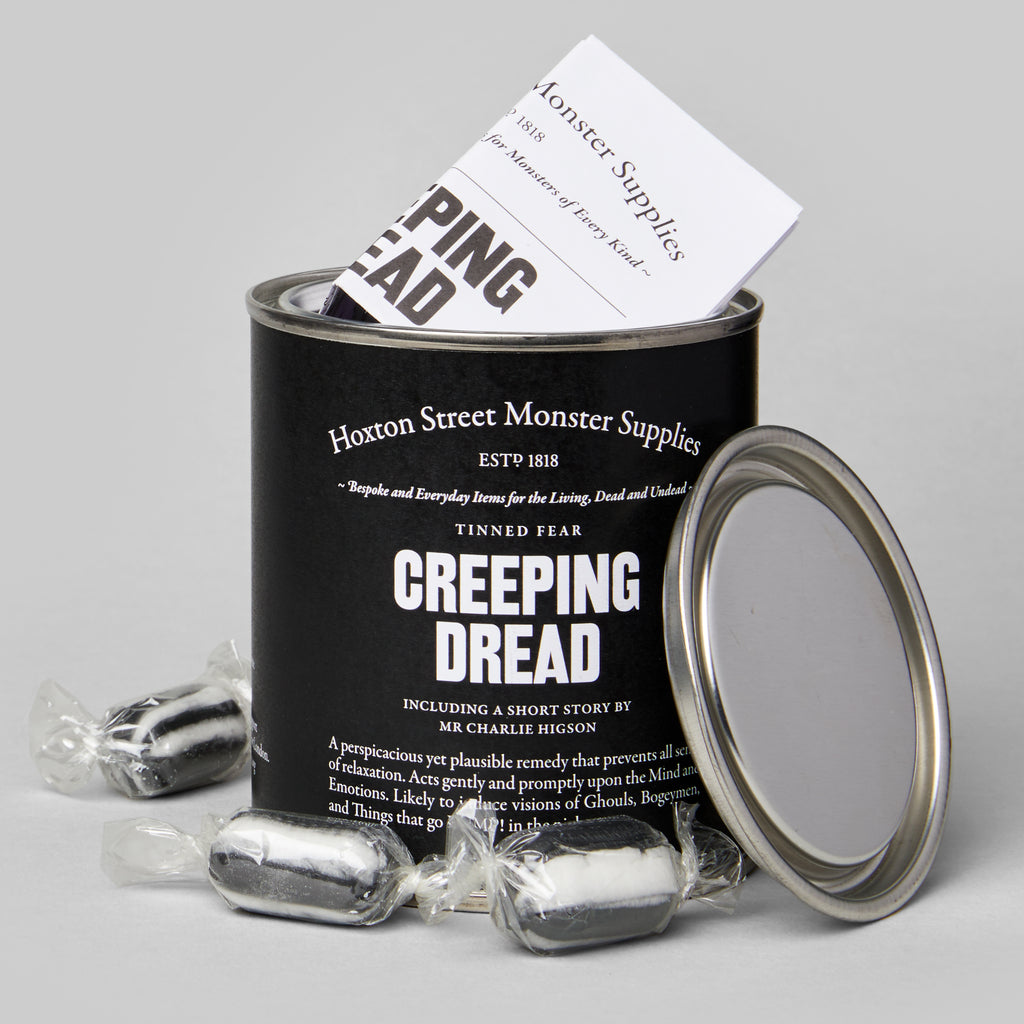 Limited Edition Spring Fear
Notes for Humans:
Contains sweets and 'Creeping Dread' by Charlie Higson, a specially commissioned short story suitable for ages 12+ and exclusive to Hoxton Street Monster Supplies.
Ingredients
Humbugs (130g). Ingredients: Sugar, Glucose Syrup, Vegetable Fat, Full Cream Condensed Milk, Treacle, Salt, Colour: Vegetable Carbon, Flavouring: Peppermint Oil, Emulsifier: Soya Lecithin. Contains: Milk, Soya. OR CONTAINS Glucose Syrup, Sugar, Vegetable Oil, Sweetened Condensed Skimmed Milk, Butter (from Milk), Natural Colour (Plain Caramel), Flavouring, Emulsifier (Soya Lecithin). Allergy Advice: Contains Milk, Soya.
Fruit Sherbets / Assorted Fruit Flavour Hard Boiled Sweets (130g). Ingredients: Sugar, Glucose Syrup, Partially Hydrogenated Vegetable Fat (Palm Kernel),Fruit Pulp, Acid (Citric Acid) Flavourings Colours (E102, E104, E110, E122, E133, E142) Emulsifier (SOYA Lecithin)
Size
9cm x 10cm
Weight
130g
'Worked well the first time but even better when I mixed it with some Escalating Panic -- made last night's haunting truly unforgettable.'
More from the Edibles range
Other monsters also bought