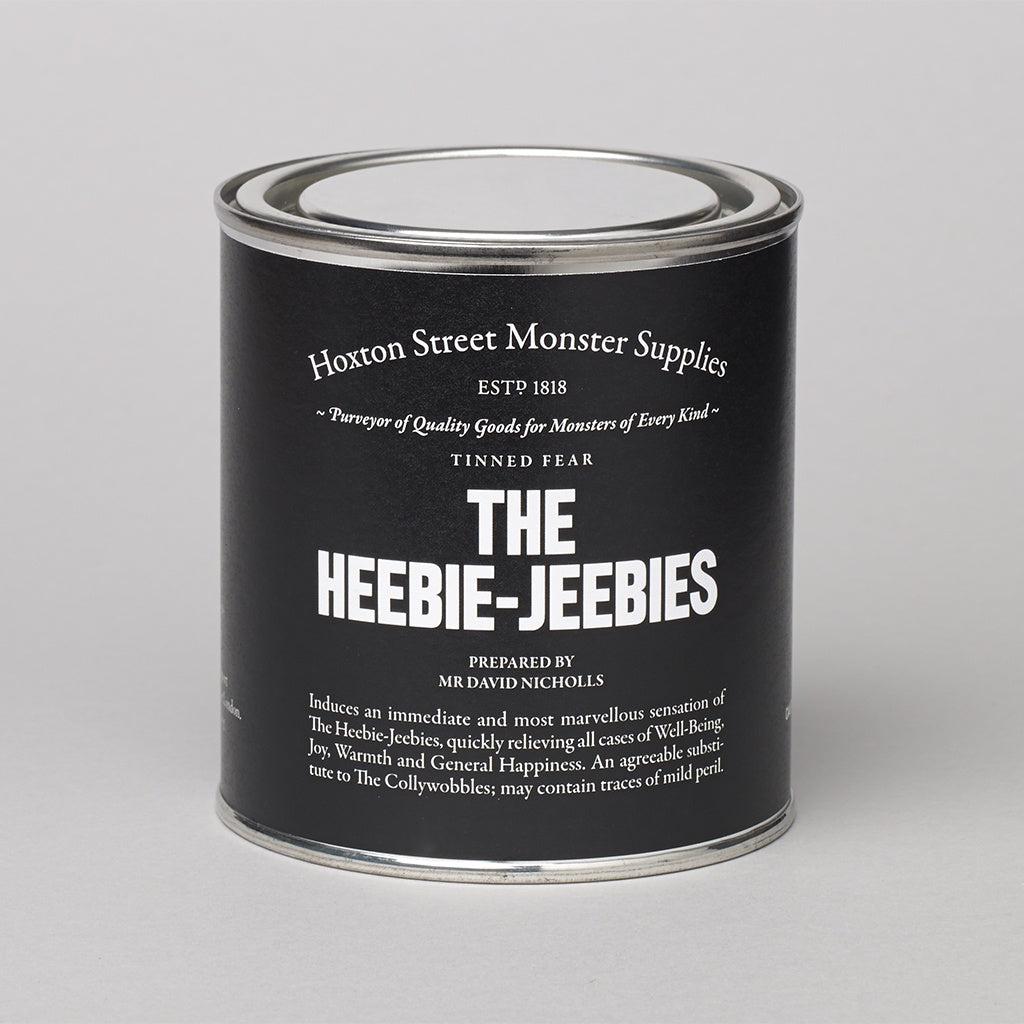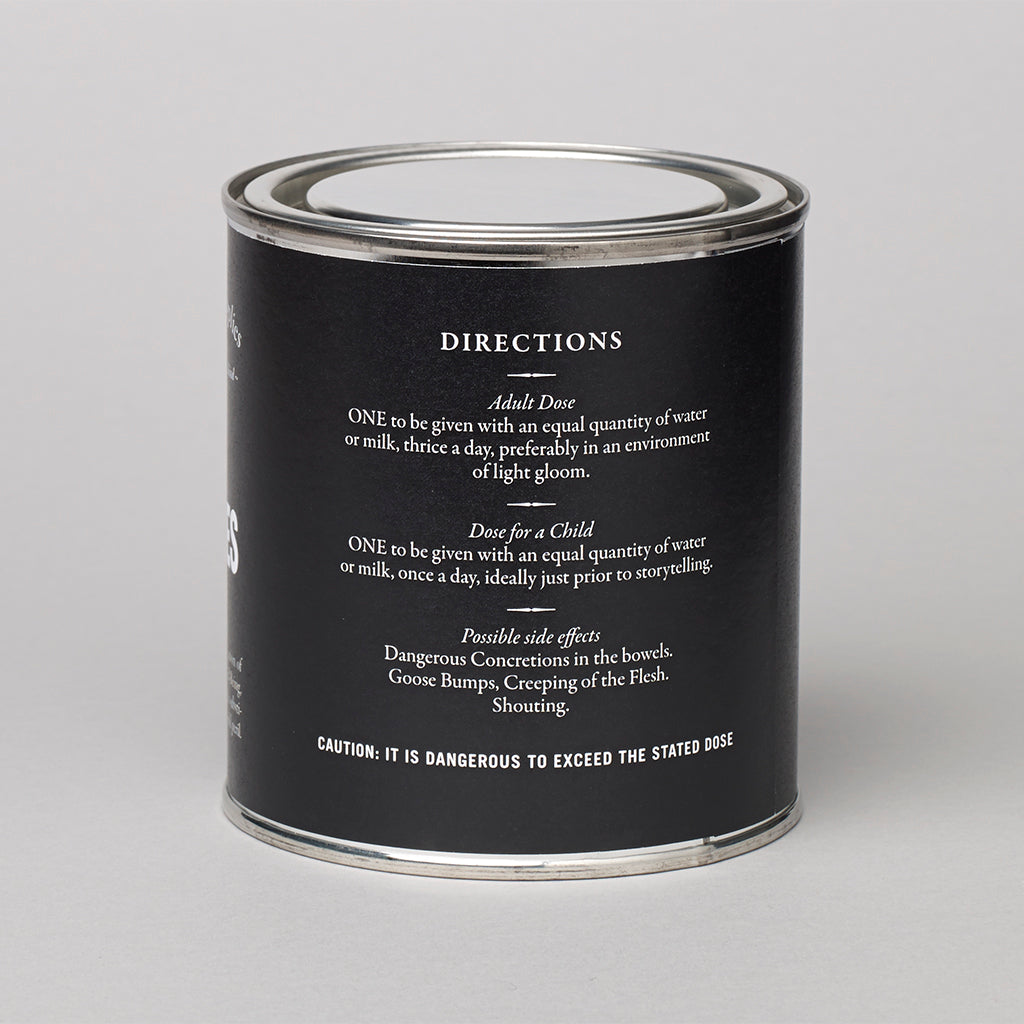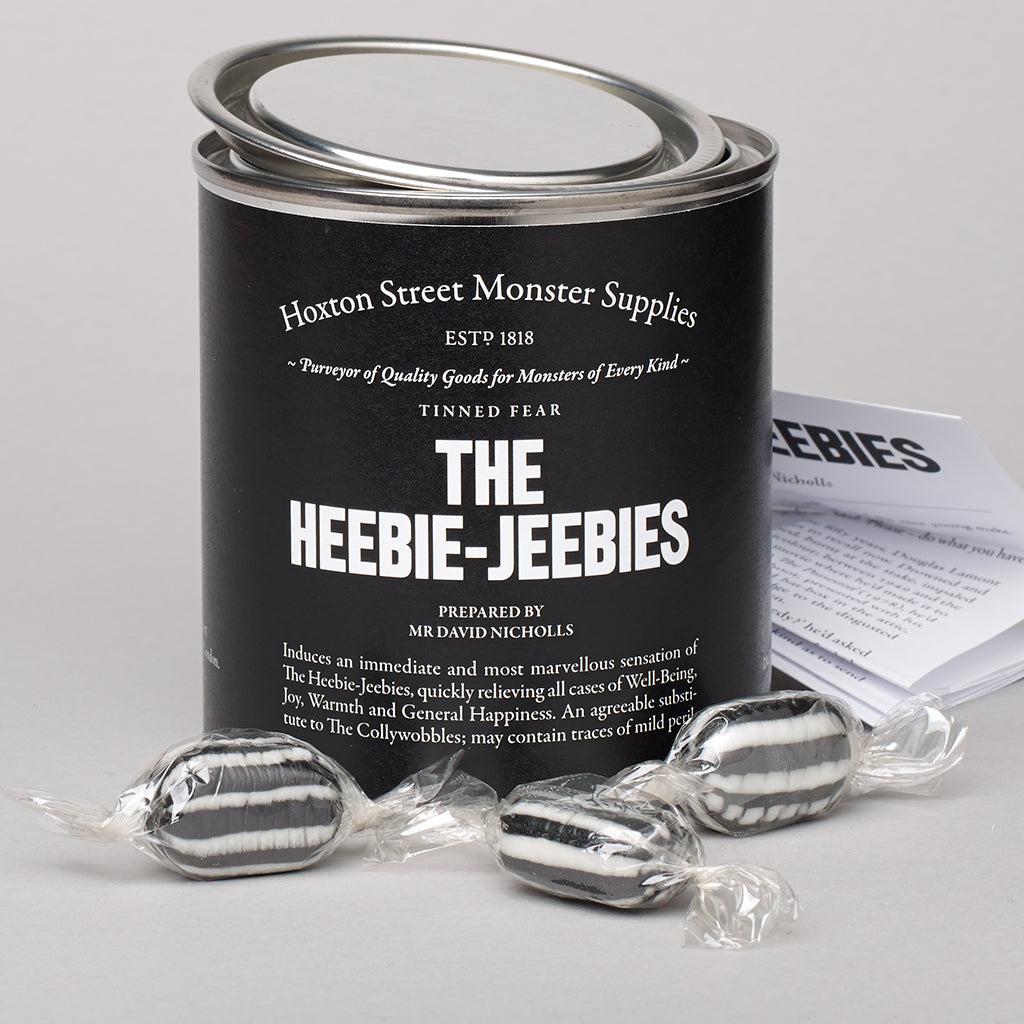 Limited Edition Spring Fear
Notes for Humans:
Contains boiled sweets and 'The Heebie-Jeebies' by David Nicholls, a specially commissioned short story exclusive to Hoxton Street Monster Supplies.
Ingredients
Humbugs (130g). Ingredients: Sugar, Glucose Syrup, Vegetable Fat, Full Cream Condensed Milk, Treacle, Salt, Colour: Vegetable Carbon, Flavouring: Peppermint Oil, Emulsifier: Soya Lecithin. Contains: Milk, Soya. OR CONTAINS Glucose Syrup, Sugar, Vegetable Oil, Sweetened Condensed Skimmed Milk, Butter (from Milk), Natural Colour (Plain Caramel), Flavouring, Emulsifier (Soya Lecithin). Allergy Advice: Contains Milk, Soya.
Fruit Sherbets / Assorted Fruit Flavour Hard Boiled Sweets (130g). Ingredients: Sugar, Glucose Syrup, Partially Hydrogenated Vegetable Fat (Palm Kernel),Fruit Pulp, Acid (Citric Acid) Flavourings Colours (E102, E104, E110, E122, E133, E142) Emulsifier (SOYA Lecithin)
Size
9cm x 10cm
Weight
130g
'My kids like to take these along to give to people who think they're brave enough to come into our abandoned house. Results are superb.'
More from the Edibles range
Other monsters also bought